Yeast Extract (Saccharomyces cerevisiae)
Animal feed yeast extract is the yeast after the wall broken to extract the protein, nucleic acid, vitamins. It is pure yeast content, it is rich in small molecules of amino acids, peptides, Nucleotides, vitamins, it offer rich nutrition for small animals.
Yeast Extract Powder Specification
| | |
| --- | --- |
| Appearance | Light yellow |
| Form | Powder |
| Odour | With yeast characteristic aroma. |
| Application | Mainly used in food, seasoning, food calling |
| | |
| --- | --- |
| Chemical specification | Grade 1 |
| Crude Protein,% ≥ | 60 |
| Amino acid nitrogen,% ≥ | 3.5 |
| Crude ash,% ≤ | 10.0 |
| Moisture,% ≤ | 6.0 |
Hygienic index

Standard

Aflatoxin B1,ug/kg

≤10

Pb,mg/kg

≤5.0

Hg,mg/kg

≤0.1

As,mg/kg

≤2.0

Cd,mg/kg

≤0.5

Coliforms cfu/g

≤1.0*102

Molds cfu/g

≤2.0*104

Salmonella in25g

Absent
Yeast extract powder Packaging & Storage
Packaging:25kg/Ton Bag, OEM Label
Storage: Store cool, dry and protect product from direct light.
Shelf life: 24 months when kept in the above mentioned conditions.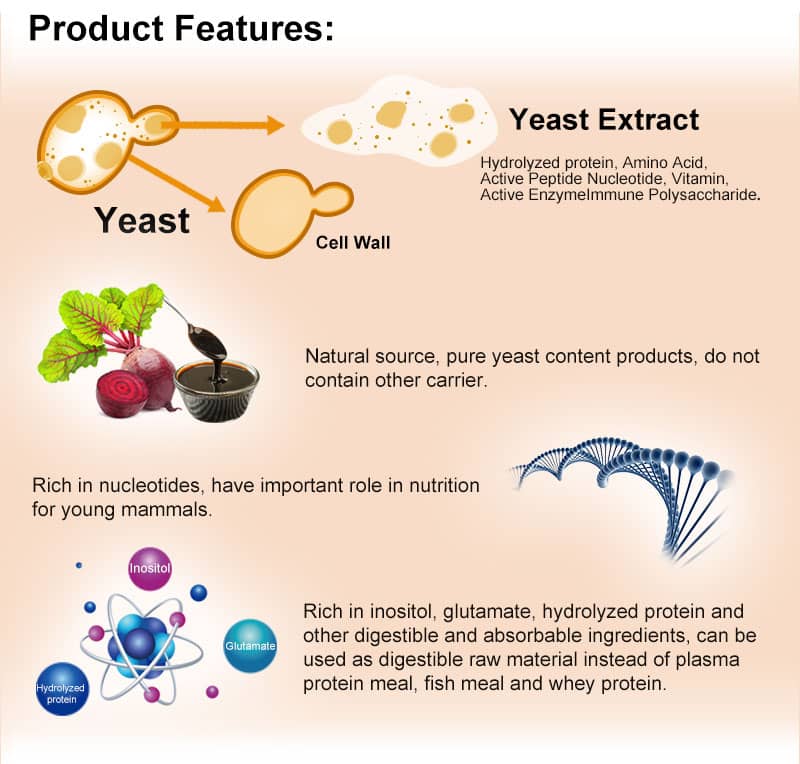 Nutritional yeast extract Feature:
1) Feed grade yeast extract powder contain hydrolyzed protein, Animo Acid, Active peptide Nucleotide, Vitamin, Active enzymelmmune polysaccharide.
2) Yeast extract for animal feed is natural source,pure yeast content products, dont contain other carrier.
3) Animal feed yeast extract powder is rich in inositol, glutamate, hydrolyzed protein and other digestible and absorbable ingredients, can be used as digestible raw material instead of plasma protein meal, fish meal and whey protein, it have important role in nutition for young animals.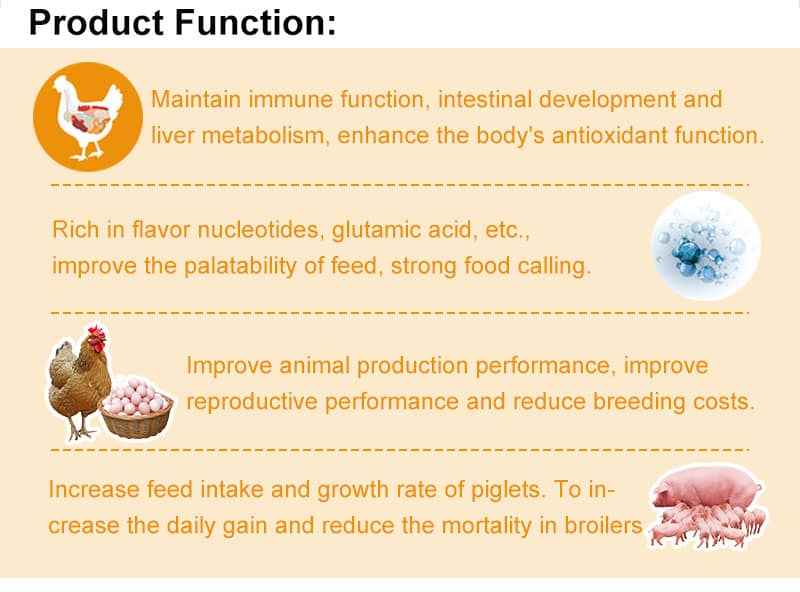 The function of yeast extract products
1) Use of yeast extract can maintaine immune function,intestinal development and liver metabolism,enhance the body's antioxidant function
2) Yeast extract powder for animals is rich in flavor nucleotides,glutamic acid,etc, improve the palatability of feed,strong food calling
3) Natural yeast extract improve animal production performance,improve reproductive performance and reduce breeding costs.
4) Buy yeast extract powder to feed piglets can increase feed intake and growth rate of piglets, to increase the daily gain and reduce the mortality in broilers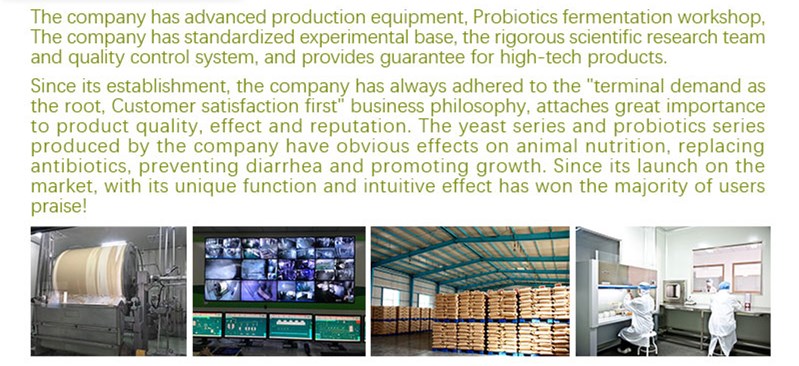 As one of the professional animal feed yeast extract suppliers, Shuntian provides high quality feed grade yeast extract for sale with factory supply price. With rigorous scientific research team and quality control system, our animal nutrition yeast products have gained high reputation from customers of Europe, Asia, South America, North America, Africa etc. If you are considering to buy bulk animal feed yeast extract, welcome to contact us for detailed information!