A major beef cattle trial designed to determine if feeding yeast probiotic and purified yeast fraction supplements to newly arrived heifers and cull cows improves health and performance showed significant weight gain and weight improvement, as well as evidence of reduced treatment costs.
The trial, conducted at Mississippi State University, began immediately after completing a 624-mile shipment from a Tennessee supplier for 56 days and focused on the health and performance of 240 beef cattle. Their new status meant they were considered high-risk candidates for bovine respiratory disease (BRD), which was the focus of a recently published study.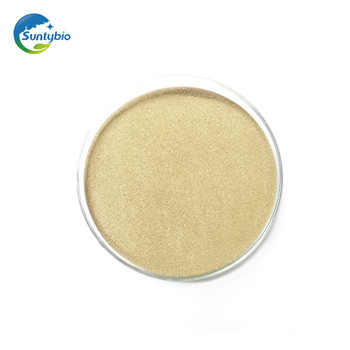 Testing yeast supplements
While antibiotics remain the treatment of choice for BRD, growing concern about the use of antibiotics in food animal production and the subsequent impact on antibiotic resistance has facilitated the testing of other alternatives, such as yeast probiotics and purified yeast fractions. The cattle selected for testing consisted of 120 heifers and 120 bulls, arriving in batches 1 week apart. The animals were then vaccinated against clostridial disease, infectious bovine rhinotracheitis (IBR), bovine respiratory syncytial virus (BRSV) and bovine viral diarrhea vaccine (BVD) and dewormed before being randomly assigned to their respective grazing pastures, divided into groups of 15 heifers each, distributed among 16 pasture blocks. Calves were also randomly assigned to either the control or supplementation group.
A total of 120 animals in the control group were fed a basal diet, while animals in the supplementation group were fed a basal diet plus Actisaf Sc 47 and Safmannan supplements. The dose of each supplement was 5g/head/day. Consistent with the focus of the trial seeking to assess the potential of both supplements to help reduce antibiotic use in the treatment of BRD, the amount of antibiotics used during the trial, when necessary, was recorded and distributed to all test animals. This allowed the cost of antibiotics used to be calculated based on an average of one calf.
Monitoring the effects on all cattle
Twenty-eight days after their arrival at the trial site, all cattle were removed from the pasture and weighed individually. Blood samples were also collected at this time to show antibody production against bovine rhinotracheitis infection. These same procedures were repeated on day 56, but no blood was collected.
The final performance results for the supplemented animals showed an average daily gain (ADG) of +60 gr compared to the control animals, representing an 11.3% ADG advantage for the supplemented calves.
In terms of weight advantage, the supplemented animals gained 3.3 kg over the control animals measured at day 56, representing a 1.6% benefit of the supplementation method over the trial period.
Proven to reduce costs
Treatment success, which represents the percentage of animals that responded to the first treatment and did not require subsequent retreatment, was significantly higher in the supplemented group compared to the control group at +9.5%.
In terms of health costs, the trial concluded that the treatment cost per ranch group was reduced by $20.58 during the second treatment phase. This corresponds to a cost reduction of 53.4%.
Based on the numerical data from the 56-day study, the calculated return on investment (ROI) for supplemental heifers was $7.12 per head.
Performance and economic benefits
Final trial conclusions included comments that supplementation with Actisaf Sc 47 and Safmannan improved performance, treatment success and recovery from morbidity, while reducing treatment costs to improve profitability.